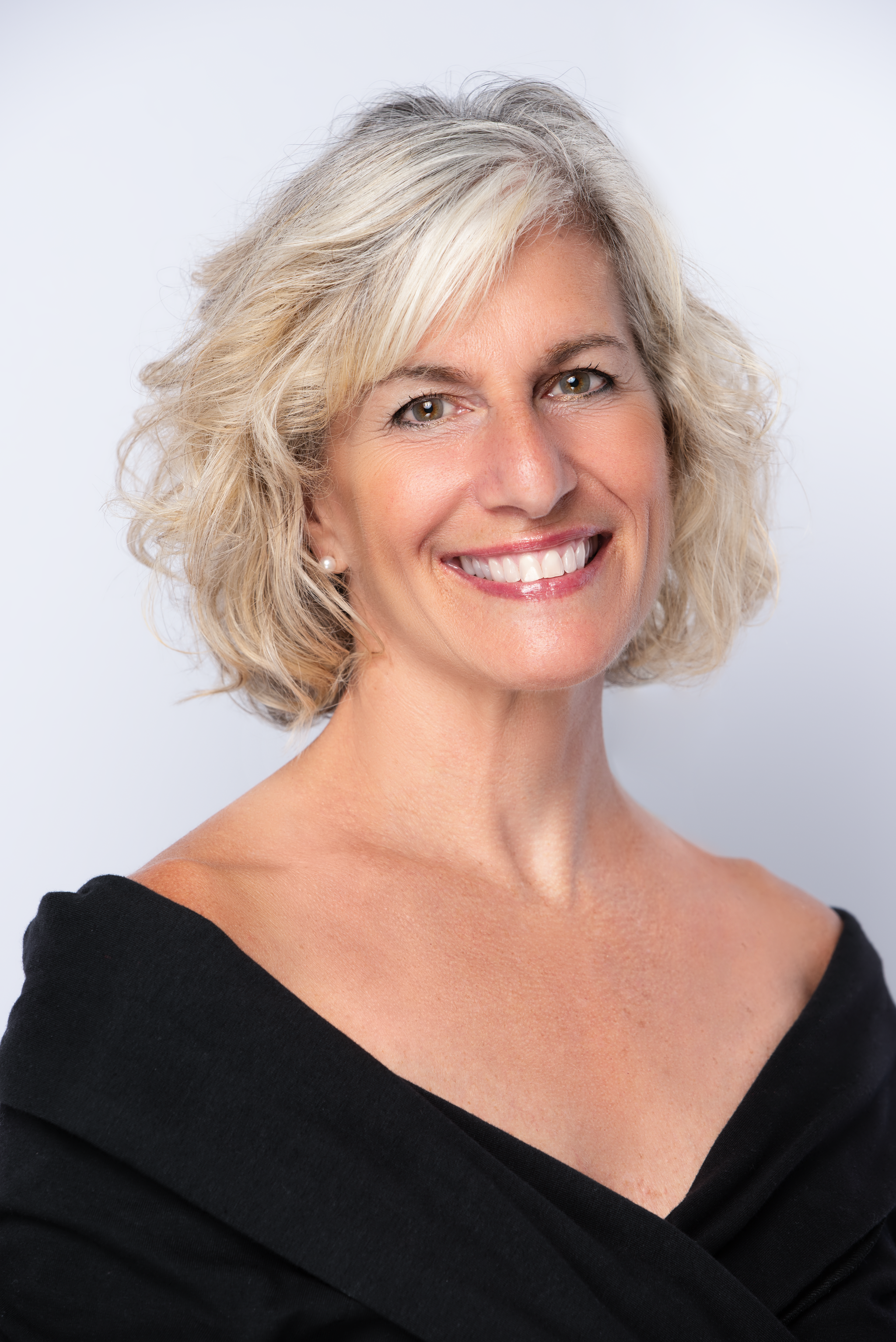 Cindy Ginanni
Artistic Director, Children, Tap, Jazz
Cindy grew up dancing from a young age, studying all styles of dance, and has never stopped. She has been teaching dance for 40 years to all ages and abilities, and is now seeing the second generation of her dance students. She has a fondness for working with young dancers, and an educational background in Early Childhood Development. Cindy founded Dance Connection in 1987, and it has grown to become one of the most popular dance schools on the Peninsula. One of the rewards of teaching dance is the relationships that develop over the years with the DC dancers and families. Cindy credits the outstanding faculty here at Dance Connection for the quality training every dancer receives. She and her husband, Mark have three grown children and four grandchildren.
Amy Briones

Ballet Company Artistic Director, Ballet, Pointe

Amy Marie Briones was born in Redwood City, and trained extensively from an early age at Ayako School of Ballet under the direction of Ayako Takahashi. While training with Ayako, Amy won repeated honors at Youth America Grand Prix: 2001 National Hope award and regional Grand Prix in 2000, 2001, & 2004. Amy has also won several awards at competitions including Dancer of the Year at American Dance Awards, and Overall Grand Champion at IDC. Amy was invited to compete at the USA International Ballet Competition in Jackson Mississippi in 2006 where she was awarded top 12 in the world. Amy joined the Ballet San Jose in 2006 and was promoted to Soloist in 2012. She has appeared in Dennis Nahat's The Nutcracker as Tsarina (the Sugar Plum Fairy), Middle Kindom-Ancient China, Mrytha in Giselle, The grand Pas De Duex in Paquita, the principal in George Balanchine's, Allegro Brilliante and Theme and Variations. She has also appeared in Don Quixote as Kitri. Amy has been trained with the American Ballet Theater, is a certified National ABT curriculum teacher, and has had extensive teaching experience throughout the Bay Area as well as her professional career. Amy is the Artistic Director for Ballet and a very popular and motivational instructor.

Frankie Mendoza

Hip Hop, Boys, Musical Theater

A Southern California native, Frankie Mendoza was born in the small town of Brawley; where he quickly found a passion for the art of movement at a young age through freestyle. Though from a very small dance community, Mendoza set out to carve his path as an artist and individual in order to build an understanding as movement enthusiast on his own. With his acceptance to San José State University in the Fall of 2010, he began his college experience in the Bay Area, originally playing football. With the right guidance, he began his dance training at the age of eighteen. Later that year, He joined an adult competition team in the Bay Area called Hungrybumz; where he started to broaden his vocabulary by performing at local/international competitions such as World of Dance: Bay Area. During his years at SJSU, he studied under educators such as Fred Matthews, Jill Yager, Heather Cooper and Keith Pinto. Mendoza would go on to graduate from the Dance Program with a Bachelor of Arts in 2015. Upon graduation, he began his mentorship with Keith Pinto as a Teacher's Assistant in the Hip Hop courses at SJSU. This has kept him currently involved with the Dance Program as a guest choreographer and educator in various classes over the last couple years. The City Lights production of "In The Heights" marks his 2nd debut to the musical theatre stage as a choreographer. Mendoza was last seen on stage April 2018 for the SJSU production of "In The Heights" as a choreographer and cast member, Graffiti Pete. He enjoys using concepts and techniques from all aspects of art to influence his eclectic style of movement in choreography. Aside from the new journey to musical theater, he continues as an artist and educator with his philosophy that dance reflects the art of expression through movement while emphasizing the journey of individual progression. He uses this philosophy to provide students with a new creative look and understanding of dance beyond their technical application as a way to open their minds to new waves of expression.

Jennifer Kulz-Smith

Ballet, Pointe, Variations

Jennifer received her ballet training in San Francisco with the Academy of Ballet, Dancers' Stage, Lanova Academy, City Ballet School and Boston Ballet School. She has performed with various Bay Area companies including the Peninsula Ballet Theater, San Francisco Dance Theater, and the Santa Clara Ballet. She performed in the San Francisco production of Andrew Lloyd Webber's ``The Phantom of the Opera`` for 4 1/2 years. Jennifer has two beautiful daughters, and has enjoyed teaching and watching students grow at Dance Connection since 2001.

Kaitlin Brooks

Jazz, Hip Hop, Contemporary, Cheer

Kaitlin fell in love with dancing at a young age and it has been a part of her life ever since. She enjoyed the opportunity to perform with the 49er GoldRush and coaches a high school cheer and dance team. Kaitlin earned her degree from San Francisco State University with a double major in Dance and Communications Studies. Kaitlin is technically trained in many styles, including jazz, ballet, hip hop, contemporary/modern, and song pom. She is so excited to be part of the Dance Connection team and share her passion for dance with younger generations of dancers.


Namaad Jackson

Hip Hop, Contemporary, Acro/Tumbling

Namaad Jackson is a performer, choreographer, educator and mentor whose background, training, passion and its underlying culture extends over 15 years. In 2008, Jackson founded Kaution Dance Kru which is also known as ``KDK`` and serves as its Chief Executive Director. KDK is an equal opportunity professional dance company that provides guidance, education and training to inspire other energetic dancers. Since starting Kaution, Jackson was able to branch and start a youth division of the company in 2012 called Khaotic Dane Kru, which ranges from the ages 12-18 years old. In 2014, under Jackson's direction and leadership he moved KDK to Las Vegas to open his very own dance studio called Studio KDK. Kaution and Khaotic Dance Kru, Las Vegas were born. Both KDKDC and KDKLV actively performs around the Las Vegas metropolitan area.
During his career Namaad has artistically and creatively danced and directed many dance companies and troupes such as Dcypher Dance, TeamWeGonMakeIt, Culture Shock DC (CSDC), and Culture Shock Las Vegas (CSLV) where he was able to travel, perform, and Teach internationally. Recently Namaad had audition for Cirque Du Soleil which is one of the Largest production companies in the world and recently resigned as Artistic Managing Director for Dixie Arts Conservatory where he manages and oversaw all studio operations, classes, and programs. Since moving to the Bay Area Namaad has signed with RAE Talent and Model Agency, and is now teaching at several studio across the bay areas such as RAE Studio, Purdance, and FulloutStudios. Namaad also dances and preforms with Str8Jacket Dance Crew, which was featured on NDC's World of Dance. Namaad views dance as positive force, a medium to tell stories, discuss issues, and inspire others. He is very proud of his accomplishments and very passionate about his life in a professional career as a dancer, choreographer, and educator. He encourages others to recognize their passion and always follow their hearts and dreams.

Alexa DeGraca Rodriguez

Performing Company Artistic Director, Jazz, Funk, Hip Hop, Contemporary, Children, Tap

Alexa is a passionate dancer, performer, and choreographer. Her 12 years as a competitive dancer drove her interest in joining a professional dance team. She auditioned for the 49ers Gold Rush Cheerleaders in 2012, and hit the ground running. That year she attended the Super Bowl, countless media events, and received the Rookie of The Year Award. While attending the 2013 Super Bowl, Alexa appeared on the Craig Ferguson Show, Enews, and Good Morning America. She was a captain on the 49ers Gold Rush, and has had the opportunity to help choreograph and set routines for the team. Alexa was selected to represent the San Francisco 49ers as the 2017 Pro Bowl Cheerleader in Orlando Florida. At the 49ers museum in Levis Stadium, Alexa is the host of a virtual reality dance video game. Throughout her five years on the team, she stayed active in the dance community by taking and teaching dance classes. She has set routines for local high school dance and cheer teams. Alexa choreographed for the 2017 Pro Action Dance Prep convention. She has performed with Train, Nico and Vinz, Snoop Dog, E40, and Jordin Sparks. Alexa can be seen in Trains "Mermaid" music video, as well as Clinton Sparks "Gold Rush Girl" video. She made an appearance on the television pilot "Friday Night Impossible" with Jerry Rice on Great American Country Network. She also made an appearance on CSN Bay Area for Sports Net Central. After her time on the 49ers Gold Rush, she signed with the Movement Talent Agency in Los Angeles. During her time in Los Angeles, she trained in many dance styles with some of the industry's top choreographers and pursued her commercial dance dreams. She landed the lead role in a commercial for JustFab shoes, and also stared in a commercial for a local gym and spa. Alexa is an Artistic Director of our popular DC Performing Company. Under her guidance, our students have earned numerous awards and scholarships. Alexa also directs the 49er GoldRush Cheerleaders.

Kahana Wong

Jazz, Tap, Children, Contemporary

Kahana grew up dancing since the age of three, and trained in jazz, tap, ballet, lyrical, and contemporary. She competed with her high school dance team and danced on the Santa Clara University Dance Team. Kahana is currently pursing a doctorate degree in forensic psychology as well as teaching dance classes. She enjoys teaching all ages and helping students grow to be the best dancers they can be!


Jing Zhang

Ballet, Pointe

Jing began her ballet studies at the Shanghai Dance School and progressed to the specialty of Dance department in the Opera and Dance College of the Shanghai Theatre Academy. During her tenure at the Theatre Academy, Ms. Zhang garnered numerous awards and a scholarship. In 2005, she joined Ballet San Jose where she performed as a soloist. Jing's repertoire included Tsarina Tatiana in The Nutcracker, the Russian Princess in Swan Lake, and the Mercedes and the Queen of the Dryads in Don Quixote. She has performed choreography by Dennis Nahat, George Balanchine, Wes Chapman, and Donald McKayle, and recently worked with Opera San Jose on the full length production of Mozart's Idomeneo. Ms. Zhang is an American Ballet Theatre Certified Teacher for all levels. We are happy to welcome Jing to our dance family!

Derek Caturay

Hip Hop Performing Company and Hip Hop Krew Director and Instructor

Derek is the Artistic Director for Dance Connection's Hip Hop competition and training programs. He performed with the hip hop company Str8jacket, where he acted as a director and choreographer for the team. Str8jacket placed 1st at World of Dance LA and World of Dance Bay Area last year, as well as competing on season 12 of America's Got Talent. Derek earned his Bachelor of Science Degree from San Francisco State University in Criminal Justice. His award-winning hip hop choreography and teaching style light up the dance floor.

Joan Walton

Tap, Theatre, Ballroom

Joan's high-energy teaching style and ability to communicate concepts to all levels of learners have become well known at universities and dance studios across the country. She has deep knowledge of Vintage, Historical and Social Dance, Tap Dance, Musical Theatre Choreography and Theatredance Styles. She has been teaching at Vintage and Historical dance workshops nationally and internationally since 1991. Her work encompasses choreographing for musicals and operas at the College-Conservatory of Music in Cincinnati, six of them winning 1st place at the National Opera Awards.

At Dance Connection she has taught all levels of Tap Dance, performed as the Queen in "The Sleeping Beauty" ballet, and currently has a lively collection of Ballroom Dance aficionados that she meets for private lessons.

She has performed and choreographed all over the country, and received a Masters degree in Dance Education from Stanford University's prestigious School of Education in 1999.

Madison Steel

Hip Hop, Ballet, Jazz, Tap, Children

Madison is a lifelong dancer trained in ballet, tap, jazz, hip hop and musical theater with professional dance experience performing around the country with various dance companies such as Joffrey Ballet, American Ballet Theatre and City Ballet of San Diego. She is currently an undergraduate student at Santa Clara University studying Political Science, History and Pre-Law. This year she will also be a 49ers Gold Rush Cheerleader. Madison has a passion for working with children and young adults both inside and outside of the studio to foster good character development and encourage them to follow their dreams!


Kimberly Griffin

DC Performing Company Tap Director, Tap, Jazz, Musical Theatre

Born and raised in the Bay Area, Kimberly Griffin has been studying dance since she was nine years old. She has been afforded the opportunity to work with many gifted artists including: Nick Lazzarini, Liz Imperio, Sam Weber, Ryan Lohoff, Terry Schulke, and Alex Blitstein. In 2010, she won the very first ``So You Think You Can Tap,`` and was awarded the title of San Francisco's Best Tapper. Kimberly was also Miss Teen Walnut Creek and competed in the Miss California Scholarship Pageant in 2009. Staying true to her passion of teaching tap, Kimberly has taught at multiple studios and her work has been recognized for best choreography, scholarship awards, title winners, and overall placements. She attended Saint Mary's College in Moraga and currently works as a Registered Nurse in Redwood City. Since joining the Dance Connection faculty in 2020, Kimberly has fostered a successful, award-winning tap program.

Sarah Marlowe

Jazz, Ballet, Children, Cheer

Sarah began her dance training at the age of 3 with Creative Movement classes at her preschool, and began dancing at KMC Dance outside of Philadelphia, Pennsylvania when she was in 1st grade. Her class schedule quickly grew to include every class she could possibly take. While training at KMC, Sarah participated in the Illuminations Performance Company, Beat Addikts United, the Los Angeles Ballet Summer Intensive, and the Joffrey Jazz & Contemporary Summer Intensive. She was also a member and captain of the Unionville High School Dance Team. Following her graduation from Unionville, Sarah moved across the country to attend the University of California - San Diego as a Communications major. While at UCSD, Sarah was a 4-year member of the nationally-ranked UCSD Dance Team, and served as captain her Junior and Senior years. After graduating from UCSD, Sarah continued to assist the Dance Team on the coaching side, helping prepare them for UDA Nationals. Sarah was also a cheerleader for the San Diego Gulls, San Diego's professional hockey team, and a Junior Agent at Bensimon Models & Talent, a premier agency based out of San Diego. This year, Sarah is very excited to join the Dance Connections family while completing her Master's degree in Film & Media Studies through Arizona State University Online.

Jeric Peregrino

Hip Hop

As early as he can remember, Jeric was born a performer, dancing with and for groups of people at the age of 5. While participating in his school's dance productions, he picked up on various dance styles such as Hip Hop, West African, Belly, Ballet, Contemporary, and more. With almost a decade of teaching experience, he has taught at several dance studios, high schools, and college programs. Outside of school, Jeric has trained with multiple dance teams, had the opportunity of being on America's Got Talent with Str8jacket and choreographing for Filipino celebrities. Jeric is a former team captain and choreographer for a couple dance companies and has competed at numerous dance competitions. Dance constantly gives Jeric the motivation and purpose to work towards bettering himself and his community. Jeric believes anyone can positively benefit from dance by working hard, embracing self discipline, developing confidence, trusting the journey, and thus reaping the reward of self discovery.
Cynthia Pham Gordon
Administrative Director, DCPC Administrative Director, Hip Hop, Acro, Jazz, Children
Cynthia Pham Gordon has worked for more than 15 years in marketing, corporate finance, strategy and consulting, including with Proctor & Gamble. Additionally, Cynthia has worked as the Associate Administrator at the Ballet School of Chapel Hill, the General Manager of Baptiste Power Yoga Institute and currently, is the President of PADCYE. She has a B.A. from the University of Massachusetts in American Studies and a J.D./MBA from Harvard University.